Make a meaningful difference by volunteering your skills to help our collective mission.
Get that warm fuzzy feeling
Help us to empower business leaders, change makers & entrepreneurs to drive positive, inclusive change and build high performing, diverse teams.
The Diversily Toolkit is making a huge difference around the world, changing the way people think, lead and work. It is driving innovation, impact and better results through the creation of high performing, diverse and inclusive teams. We invite you to share our joy and help us to make a meaningful difference.
If you share our passion for wanting to make the world a better place and would like to help us increase our impact here are a few ways you can get involved:
Help to promote Diversily on social media. In fact, you can tweet about us, using this link right now, or mention and follow us on LinkedIn here.
Join our referral network and earn money helping to drive positive change by sharing your unique link. Sign up here

now.

Volunteer your time and skills to support us. Example skills we would love help with include

d

igital marketing, design, copyrighting, proposition development, legal, SEO, UX, solution design & video editing. If you have the passion and enthusiasm to help with different skills, get in touch and let's have a chat.
As well as the huge satisfaction that comes from making a meaningful difference to a cause you care about, volunteering with Diversily will also give you: 
A recognised Diversily role on LinkedIn with f

ull acknowledgement and recognition for your contributions.

A chance to increase your skills and knowledge.

A chance to 'give back' and make a huge difference.

An opportunity to grow and diversify network.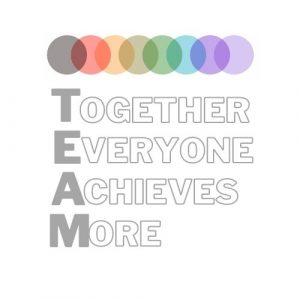 "We owe it to ourselves, our sector, our society and our children to change"
Read a personal story from Marissa Ellis on her inspiration to found Diversily and join the collaborative movement to increase diversity and inclusion in the tech sector.